NEWS & ANNOUNCEMENTS
Stay in touch with all the news and events that happen with Pacific Propellers International. Our team of technicians are ready to help service airplane and propeller parts around the world. From large military planes, to small crop dusters PPI has you covered.
UTAS and PPI Reach Landmark MRO Agreement in Support of C-130 and P-3 Propellers
Under the terms of the agreement, Pacific Propeller International will be the primary 54H60 propeller repair/overhaul center worldwide.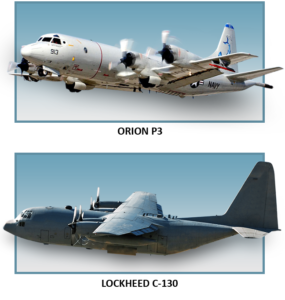 Kent WA – October 1, 2016 – Pacific Propeller International LLC (PPI), has been designated as the primary repair and overhaul center for the 54H60 propeller system by UTC Aerospace Systems (UTAS).
"Being selected by UTAS is a real distinction and honor for PPI and its affiliates, C&S Propeller and PPI Technical Services. The agreement enables PPI and UTAS to take C-130/P-3 propeller maintenance and technical development to the next level," said Al Hayward, PPI's Vice President of Sales.
Under the agreement, the UTAS Maastricht facility will no longer provide 54H60 repair and overhaul services. All tools and equipment will be acquired by PPI and re-located to its 64,000 square foot facility in Kent, Washington. Furthermore, PPI will have complete access to UTAS technical publications and technical support for the 54H60 product.
Robert Schechtman, Hamilton Sundstrand's Propeller Systems Business Manager, noted, "In a review of their repair services offered, UTAS considered a primary Licensee assignment to PPI as the preferred sustainable solution for future maintenance, repair, and overhaul (MRO) requirements."
This agreement is a win-win for operators of C-130 and P-3 aircraft. PPI has earned a reputation of quality and workmanship through focus on knowledge, relationships and solutions with an emphasis on safety and outstanding customer service. This agreement with UTAS validates the group's well-regarded position in the industry for the past 60 years.
---