PROPELLER REPAIR & OVERHAUL
Pacific Propeller is an FAA authorized repair station, certified under FAR 145. Recognized as a single inspection facility, PPI is able to accomplish any propeller repair and overhaul requirement. In addition, new blade manufacturer has become a major part of PPI's business plan.
maintenance

REPAIR

overhaul
PPI has become one of the world's largest independent maintenance, repair and overhaul (MRO) providers. Delivering propeller services on a number of aircraft platforms including the DASH 8, DASH 7, ATR42&72 and specializing in the support of the C-130 Hercules and P-3 Orion propeller assemblies, PPI is recognized as a single inspection facility able to accomplish any propeller repair and overhaul requirement.
Non Destructive Inspections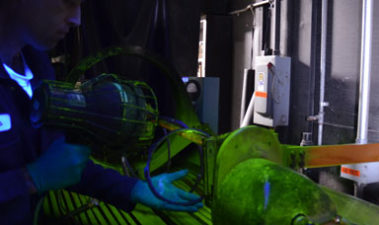 FLUORESCENT PENETRANT INSPECTION
A fluorescent dye is applied to a non-porous material like a propeller to detect any defects that may compromise the integrity or quality of the part.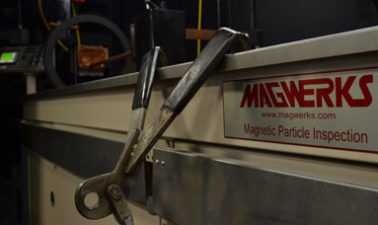 MAGNETIC PARTICLE INSPECTION
An electric current is passed through the test object – ferromagnetic materials such as iron or nickel – and a magnetic field is formed to detect surface and subsurface discontinuities or breaks.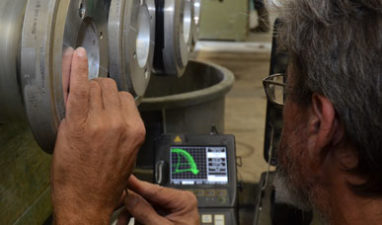 EDDY CURRENT TESTING
This test uses electromagnetic induction to detect and characterize surface and subsurface flaws in thin metal for potential safety-related or quality-related problems.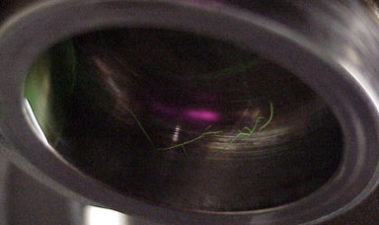 MEANDERING WINDING MAGNETOMETER
In repeatable and reproducible measurements on curved surfaces or inspection of difficult to access locations, the MWM is used to detect cracks and fatigue in ferrous and nonferrous components.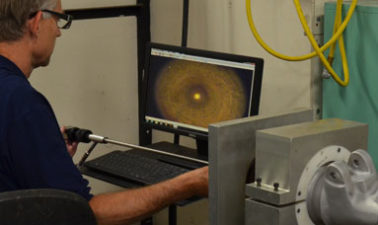 BORE SCOPE INSPECTION
A state of the art bore scope system is employed to examine and uncover corrosion, pitting or other damage to the taper bore. PPI has been selected by the US Navy to accomplish its PRB 98 program using the sophisticated bore scope system.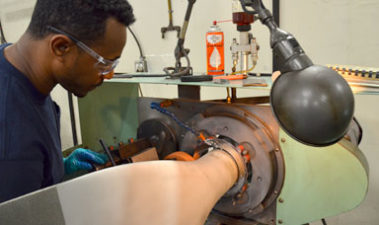 THRUST RING GRINDING
For large propeller assemblies, blade butts are secured onto a thrust ring grinder, carefully machining the thrust ring back into a condition of acceptable tolerances.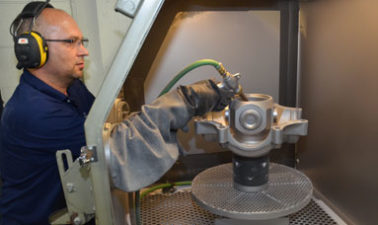 SHOT PEEN
With large aluminum blades, the shot peen process is used to increase strength and reduce stress in the blade's shank.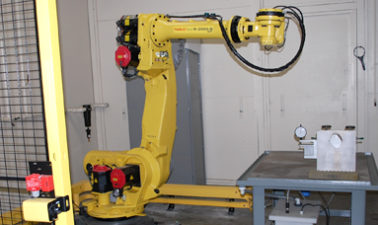 LOW PLASTICITY BURNISHING
A patented, proven surface treatment used to improve damage tolerance, High-Cycle Fatigue (HCF) and Stress Corrosion Cracking (SCC). The process provides reliable performance improvement without altering either the material or design.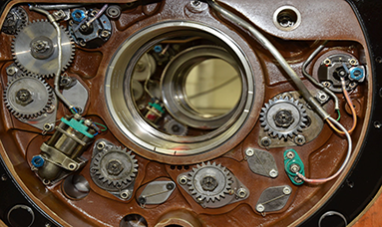 SLEEVE SET BABBIT REPAIR
The sleeve set babbit repair process offers PPI customers the ability to repair rather than replace this critical component. PPI is highly unique in offering this cost savings process.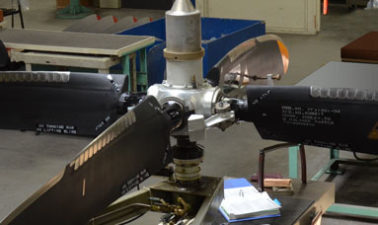 COMPOSITE BLADE REPAIR
PPI is a leader in the repair and overhaul of today's new generation of composite propellers. The depth of PPI's knowledge comes from an intricate understanding of resins, adhesives, and materials, as well as knowing how composites bond to metals. PPI performs the most difficult composite repairs such as nickel sheath removal and replacement, delamination, and heater repair.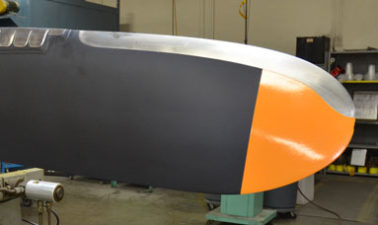 NICKEL SHEATH
The leading edge of today's composite propellers are susceptible to damage from foreign object debris during ground operations. If damaged, this critical component needs to be repaired and/or replaced. PPI technicians are highly trained specialists in the repair of this critical composite blade component.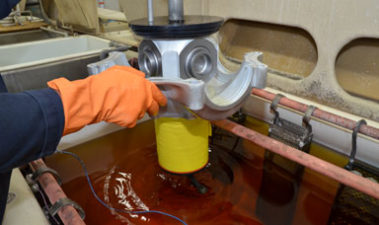 PLATING AND ANODIZING
A unique service, PPI maintains a complete anodizing and plating facility for aluminum blades, providing extra protection from corrosion and erosion.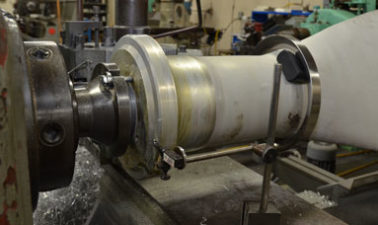 BLADE FILLET CUT AND COLD ROLL
To ensure all wear and corrosion are properly removed from the blade's fillet area, PPI machinists will re cut the blade fillet and cold roll the fillet to enhance the blade's strength. PPI is the only independent overhaul facility to be certified by the FAA, United States Navy, and the United States Air Force to accomplish the cold roll procedure.
FLAME SPRAYING
To recondition the internal bore of propeller control assemblies, PPI utilizes the process of Flame Spraying. Through Flame Spraying, a technician rebuilds the bore walls by bonding new material to the surface, renewing the worn areas. The internal bore is then re-machined to original specifications. PPI is the only facility in the world providing the Flame Spraying process, saving customers significant cost.