NEWS & ANNOUNCEMENTS
Stay in touch with all the news and events that happen with Pacific Propellers International. Our team of technicians are ready to help service airplane and propeller parts around the world. From large military planes, to small crop dusters PPI has you covered.
Pacific Propeller International Earns the only OEM Licensed 54H60 MRO 'Approved Source' Status From US Air Force for New 54H60 Propeller Overhaul Technical Order Requirements
US Air Force Technical Order 3H1-18-3 Change 35, Supplement 9 contains the latest inspection, overhaul and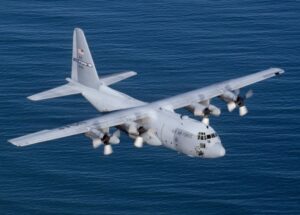 repair  requirements for the Hamilton Standard 54H60 Propeller Kent WA – November 12, 2020 Pacific Propeller international (PPI), a member of the Precision Aerospace Products (PAP) Group, has been given status as the only approved source globally for ongoing overhaul processes to the Hamilton Standard 54H60 propeller. The award comes after a very lengthy effort by PPI to successfully achieve more stringent Air Force overhaul requirements to the 54H60 propeller. 54H60 propellers are used on the C-130 Hercules and P-3 Orion aircraft, which are part of the US strategic arsenal and also heavily relied upon by US allies, commercial and international military operators.
The new overhaul requirements are the result of a 2017 crash that involved a US Marine KC-130T. It was determined corrosion in a propeller blade shank caused cracking which ultimately caused the blade to depart the aircraft inflight killing 16.
In its decision, the USAF recognized not only has PPI invested substantial capital along with engineering  and a state-of-the-art patented machining processes; but has more capability and capacity than other 54H60 approved propeller MROs worldwide.
This successful development by PPI will provide immediate relief to US military and international
customers that have been waiting for a resolution to return props to service for nearly three years. COO
and President, Tim Gellerson, commented on PPI's approved source status, "I am very proud of the PPI
team. They were given a very challenging assignment that they implemented with great determination
and success. We are thankful the USAF and Collins went to such lengths to ensure the safety and continued operation of their C-130 assets. PPI was the first MRO to achieve the requirements. As such, we are the only facility in the world approved for the highly technical overhaul process."
Recognition by the USAF is good news for military and civilian operators of C-130 and P-3 aircraft
globally. "Clearly, PPI's technical dominance in cutting edge repair and overhaul techniques with its
impeccable record of success will provide US and international users of the C-130 and P-3 platforms with
the confidence that PPI will quickly deliver backlogged 54H60 propellers and get their planes back in the
air," stated Jeff Heikke, CEO of Precision Aerospace Products.
Visit www.pacprop.com for more information on PPI and the Precision Aerospace Products Group.
---